Teaser
The teaser ad to this campaign.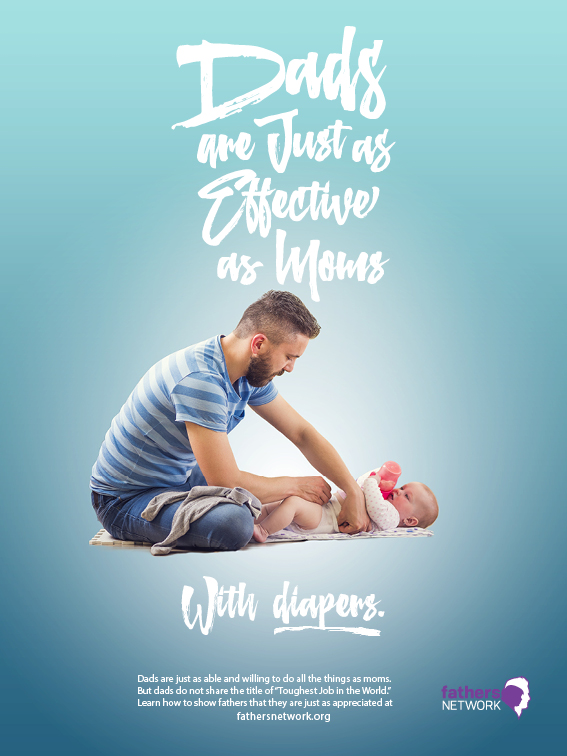 Diaper Dad
This campaign was made to create a better environment for single and stay-at-home dads by combatting the cliche that mom's have the toughest job in the world and fathers are not given the same credit.
Bedtime Dad
This campaign's focus was to show dads doing tasks that are often credited to mothers and doing them not only successfully but that it is an enjoyable experience. Either for the children or for the father.
Tangle Dad
In many media outlets fathers are portrayed as inept, unwilling, buffoons when it comes to child care. Disgusted with diapers, incapable of managing his daughter's hair or outfits, or even baffled with parenting duties. This fathers in this campaign are in perfect contrast to those portrayals.